Welcome to the USNA Parent Club
On behalf of the USNA Alumni Association & Foundation, we'd like to invite you to join our local parent club!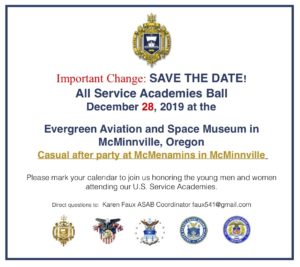 Email: usnapcorwa@gmail.com
Follow Us on our Facebook page for more information.
…and if you're not already a member – Join Today!
We hope to see you at one of our next events!
Lookout for news on these UPCOMING EVENTS
Click here for more information on these & other upcoming events!
August 3, 2019 – Alumni Picnic (Port of Camas)
The USNA alumni picnic is a wonderful opportunity for current and past parents of midshipmen to socialize with local alumni!
August 8-11, 2019 – Plebe Parents Weekend (Annapolis, MD)
August 17, 2019 – Wine, Cheese & Appetizer Club Social
Thank you to the following All Service Academies Ball sponsors: